OUR RECOMMENDED Johnson & Johnson PRODUCTS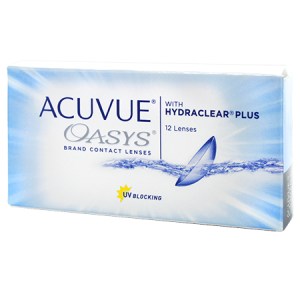 ACUVUE OASYS® 2-Week
Product Overview ACUVUE® OASYS is the #1 selling contact lens brand in the world. Almost 1 in 3 new spherical contact lens wearers drop out in the first year, and comfort issues are the top reason.1 You can trust the brand family of 2-week reusable contact lenses that has never been beaten in comfort in 20 clinical studies. Start your new reusable contact lens patients in ACUVUE® OASYS Bra ...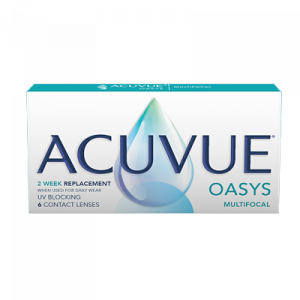 ACUVUE® OASYS MULTIFOCAL with PUPIL OPTIMIZED DESIGN
ACUVUE OASYS MULTIFOCAL If you have difficulty focusing up close and find yourself having to stretch your arm to read your phone, ACUVUE® OASYS MULTIFOCAL Contact Lenses may be for you. Designed to provide you with clear vision at all distances, these lenses help you see near, far, and in-between1 without having to stretch your arm out or increase the font size on your phone. Footnote:&n ...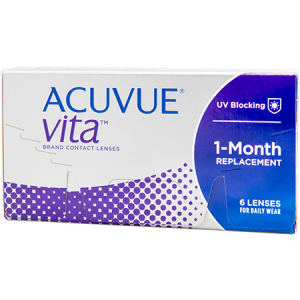 ACUVUE VITA®
Don't blame yourself for your monthly contact lens discomfort, it could be your lenses. As the month goes on, you might be using rewetting drops, taking breaks, or removing your lenses to deal with the discomfort. If this sounds familiar, NEW ACUVUE® VITA® Brand with HydraMax™ Technology might be the right lenses for you. KEY FEATURES Monthly contact lenses designed for reliab ...
OUR

Johnson & Johnson PRODUCTS